Among the many places you can visit in Lisbon, there is one which is quite hidden from the eye and not many foreigners know about. It is not for everyone, we must say. But everyone could like it. We got you confused? That's also because the place itself is a beautiful chaos. We say chaos due to its artistic side. And on top, it is settled in a factory.
Dear readers, we present you LX Factory: a corner of Lisbon, with a mix of crafts shops, advertising and fashion agencies, dandy and vintage cafes and restaurants, and a cute flea market opened every Sunday. It is also the chosen host for many cultural events, exhibitions, concerts, workshops… Art and artifice on a single street.
LX Factory is a project built in an industrialized area, which is noticeable at every pace, on each surrounding building. That's also the reason why it's far from the city centre and tourist's eye. The walls were also reinvented with beautiful drawings. As the Lisboetas like to say, it is "a creative island, a fabric of experiences." LX Factory is the neighbourhood to spend an afternoon. And if you were to ask us why we like it so much, we'd say it has to do with one spot in particular, of which we'll talk in a bit.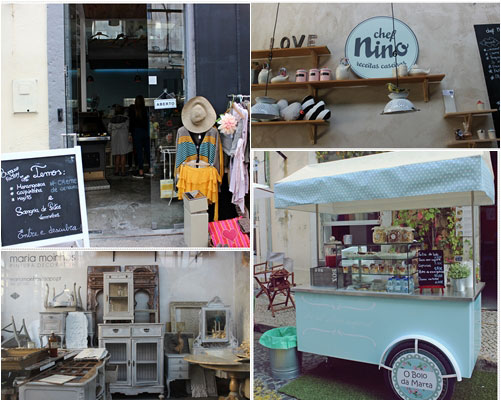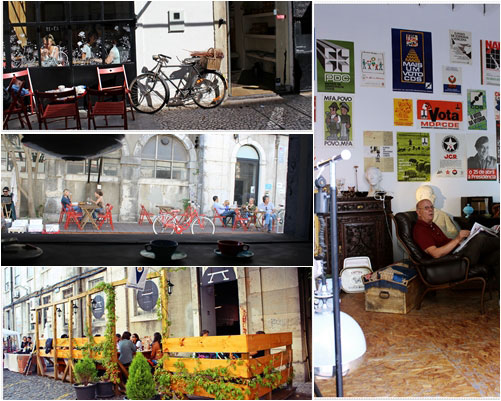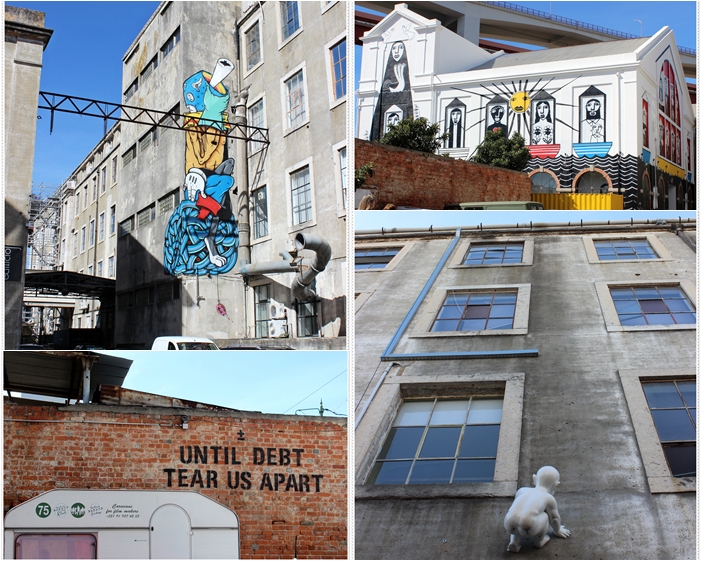 The first experience we indulged in has to do with taste. By the time IT arrives, you don't even realize IT's already gone from your plate. We ate IT instantly – they call it guilty pleasure. Claimed to be the best chocolate in the world, Landeau Chocolate is an unforgettable cake. In that very first moment you taste it, you will agree that the whole world sits on a spoon.



Aside from the hedonistic dimension of eating, there is an even greater dimension, the intellectual one. Now it's time to tell you about our moment of full delight at LX Factory. The moment we entered this bookstore covered with books from bottom till ceiling.
A library where books and ideas are still being manufactured ceaselessly. With a cafe downstairs and a pastry shop at the top floor, the books are accompanied by spice and flavours. On top, you can find O Bolo da Marta, a cake that will turn your reading sweeter (maybe too sweet).


Some people enter, visit, buy a book and leave. Others enter, take pictures and stay for a coffee. Yet, why they truly stay has to do with the mesmerizing call of the books, since this bookstore is also a library, with tables and chairs arranged for every visitor to sit and feel at home. Being at ease in here is also reflected in its name: Ler Devagar = Read slowly.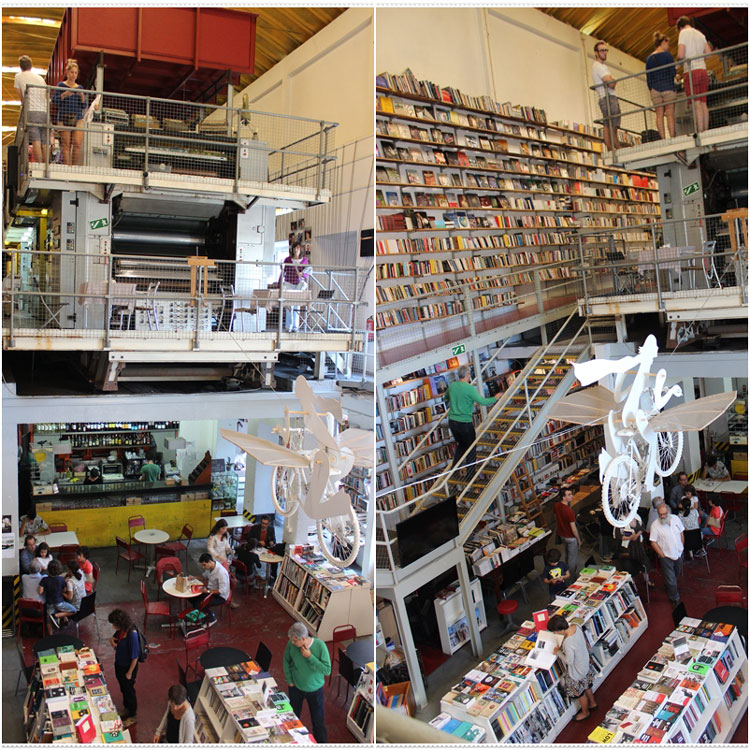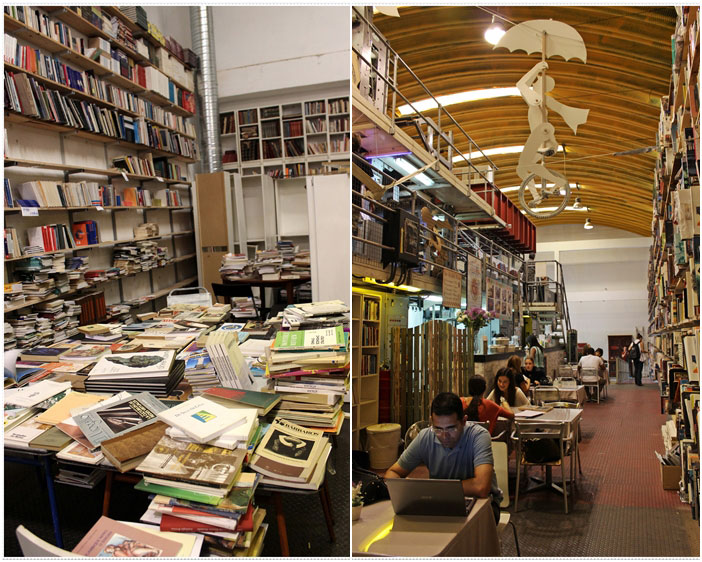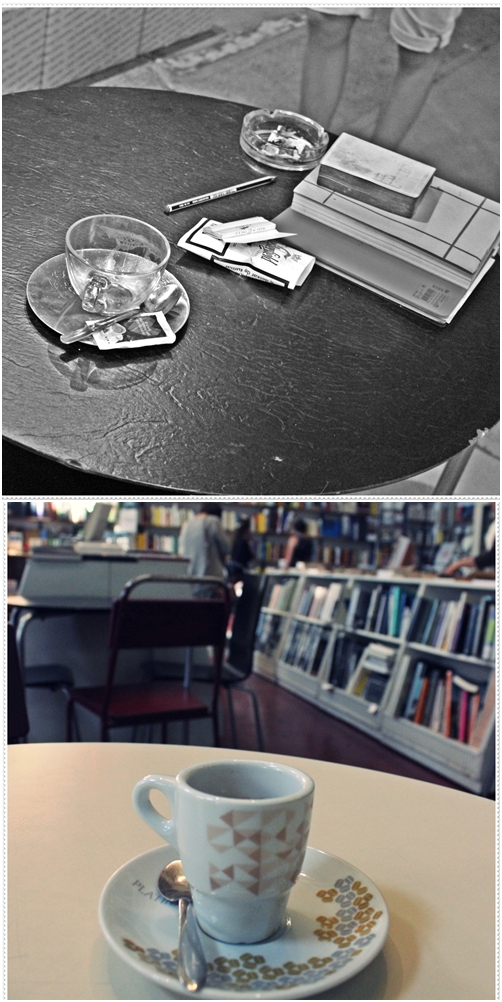 We quietly observed people's first reaction when entering the library, gazing open-mouthedly: "Uau! An immense space filled with books, set between the walls of a fabric…"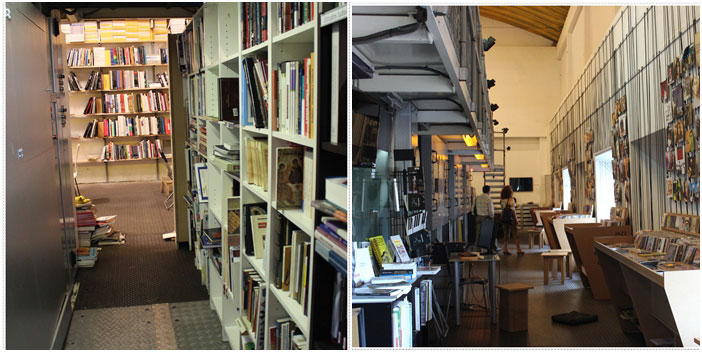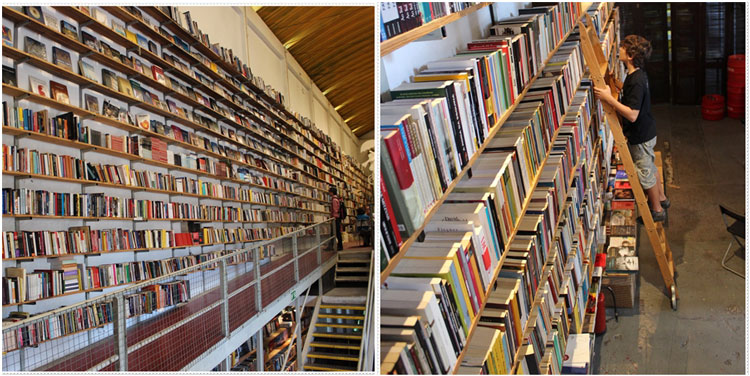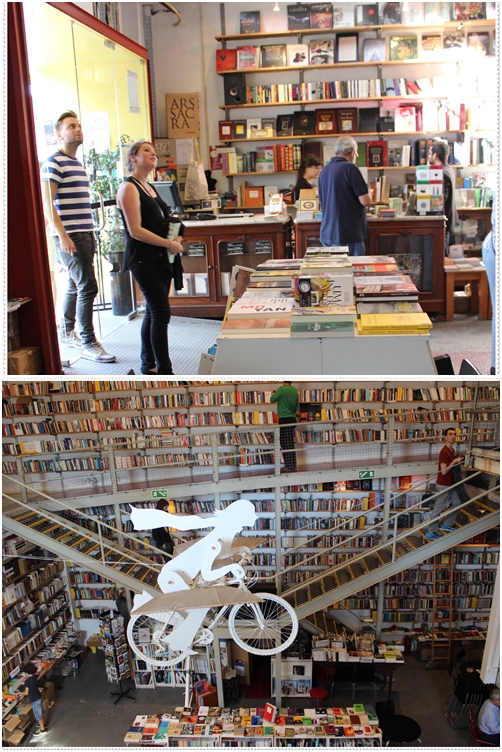 You want to check LX Factory already? Go to: Rua Rodrigues de Faria 103, 1300 Lisboa, Portugal. Have yourself some splendour in a factory (could actually be a good name for a band)! And remember to eat the Landeau cake and bring back with you some bookstore paradise!